Dark Era gets a 10/10 review from MusicTech!
I am thankful beyond words. Dark Era got the Excellence Award from MusicTech Magazine! The best reward for such a tough making library I could ever think of. 
And of course, thanks to all composers for your constant support and love 
🙂
-Eduardo
MT VERDICT 10/10
"Simply beautiful recorded, great phrases for instant inspiration, nice effects and envelope extras, very easy to use. Dark Era is Tarilonte at his best, providing all the authenticity you need in the instruments and then going wild in the soundscapes. Absolute genius" continue reading >>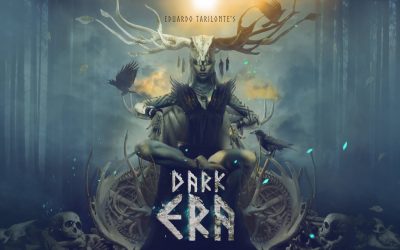 Eduardo's newest library: Dark Era, has been released! Dark Era is now available for purchase from Best Service! "Dark ERA, ancient pagan music and the sound of the VikingsWith Dark ERA, Eduardo Tarilonte – the master of mystical sounds – leads us back...
read more