Eduardo's newest library: Dark Era, has been released!
"Dark ERA, ancient pagan music and the sound of the Vikings
With Dark ERA, Eduardo Tarilonte – the master of mystical sounds – leads us back into the dark age where legends were born and where old northern gods still determined the fate of mankind. This library allows you to discover sounds to which the vikings and other already forgotten cultures and tribes were celebrating and singing their myths…."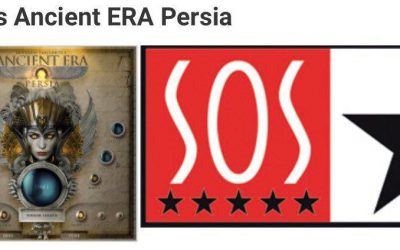 Ancient Era Persia gets a 5-star review on Sound on Sound! Sound on Sound gave Ancient Era Persia a 5-star review! "Eduardo Tarilonte is fast becoming the go-to developer of sample libraries exploring unusual ethnic and period instruments...." continue reading...
read more